LITTERS
We have puppies!
Born 10/24/2019
Ready to go the week before Christmas but will hold until 12/24 if requested
Mom is by last years BOB winner at Westminster!
Two puppies still available:
Black Tri Male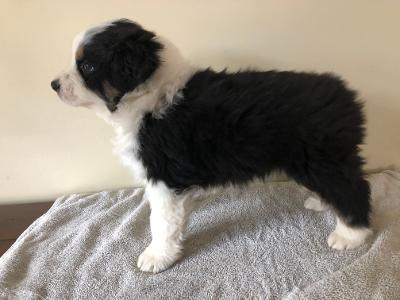 Red Tri Male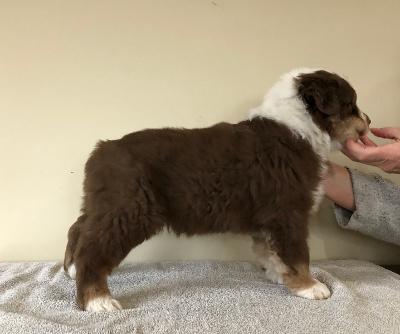 Email konagofind@yahoo.com or text 410-739-5330 for info.
If you are interested in reserving a Bellakona puppy from a future litter please email konagofind@yahoo.com or text
Puppy Placement Information
If you are planning on reserving a Bellakona puppy please read our puppy information carefully. We do not accept deposits until puppies are born. However, we do compile a waiting list in the meantime. Deposits are 200.00 and are due when puppies are born. Puppies are 1200.00 regardless of show or companion quality.
General Puppy Information
Here are a few important things you should know about Bellakona puppies:

Puppies are sold only to pre-qualified (screened) purchasers.
General health is guaranteed.
Other guarantees (inherited defects and temperament) are stated in our Puppy Contract
Pet puppies are sold on Limited Registration
Pet puppies are required to be altered
Show puppies are generally sold on a co-ownership contract.
Deposits are taken only after puppies are actually born. Your puppy is then considered "sold" and other buyers will be placed on a waiting list for a future litter or referred elsewhere. For this reason, deposits are non-refundable unless the puppy is not available for delivery.
Further details are in our Puppy Contract.

Here are some other important facts about Bellakona puppies:

We pride ourselves on the quality of our puppies.

All parents are top quality animals or they are not included in our breeding program.
Puppies are guaranteed for health. (OFA/CERF)

Temperament is the primary consideration in our breeding program.

Pregnant dogs are strictly monitored throughout their pregnancy.
Puppies are born in our home and handled constantly from birth.
Puppies are placed in the homes that best suit their personality and needs.
Puppies are socialized with our children.
All puppies are given equal time and attention -- whether they are pet or show quality.

If you think you would like to be considered for one of our puppies, please feel free to contact us.
Aussie Rescue
We currently have two adult Australian Shepherds available for adoption. We often know of Aussie's and Aussie mixes in need of homes. If you are interested in adopting a homeless Australian Shepherd please contact us at konagofind@yahoo.com.